by The Science Penguin
3rd – 6th Grade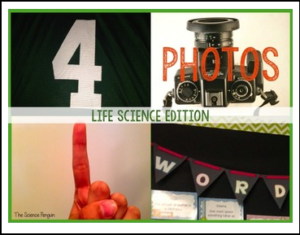 4 Photos 1 Word: Life Science Edition is based on a popular game app. Four photos are all connected in some way. You have to decide what the connection is. These are all for life science vocabulary words.
There are blanks at the top to show how many letters each term is. The letters on the bottom are used to make the term. However, there are extra letters at the bottom, so it's not just simply unscrambling.
There are 8 puzzles included and a blank template for students to create their own puzzle!