by Venus Brown
Pre-Kindergarten – 12th Grade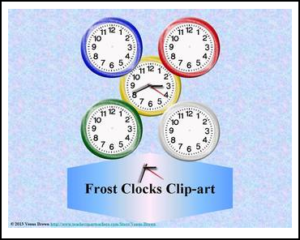 These clip-art clocks are saved as 300 dpi png files.
They include frost styled clock faces
stylized minute, hour, and second hands
flat black hour and minute hands
plus outlines of the clock-face and handsThese can be layered and arranged with the clock hands displaying any time you like.
Go to http://www.pinterest.com/TheBestofTPT/ for even more free products!