by Elementary Creations
Pre-Kindergarten – 1st Grade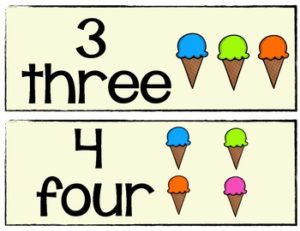 This is a great set of numbers cards that can be posted on a number wall in your classroom. You can also use them for small groups or can even used as math centers. In this set I have also included
numbers 1-10, the number words, and the pictures to represent the numbers.
I have also added the single cupcakes that could be used as counters.
Enjoy!
https://www.teacherspayteachers.com/Product/One-Two-Three-Number-Cards-771324