by Fern Smith's Classroom Ideas
Kindergarten – 4th Grade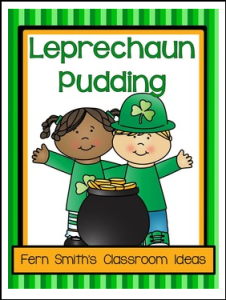 FREE DOWNLOADS: Free Leprechaun Pudding Directions for the Teacher and Scientific Observation Sheet for the Students!
Click here to read more about it and how easy it is for you to plan and prepare at my blog.
© 2008 – 2015, Fern Smith's Classroom Ideas
Keywords: Science, St. Patrick's Day, Experiment, Scientific Observation Worksheet, St. Pats, Pistachio Pudding, Leprechaun Pudding, Printables, Seasonal, Science Fair Experiment, Writing Printables, Science Printable, Holiday, Fern Smith's Classroom Ideas.
https://www.teacherspayteachers.com/Product/FREE-DOWNLOADS-122741
Go to http://www.pinterest.com/TheBestofTPT/ for even more free products!