by Reading with Mrs D
Pre-Kindergarten – 3rd Grade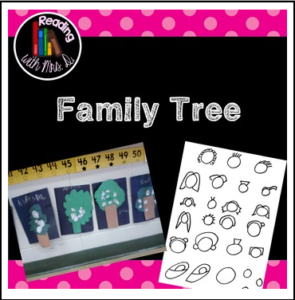 This freebie I created for my first grade classroom has students picking faces for each member of their family and colouring/coloring them to match their hair, skin and eye colours/colors.
Student then print the family member names UNDER the faces and the family surname on the trunk.
ENJOY!
*****************************
Before you pass on this product, if it's not quite what you're looking for, this is your chance to make a Custom Request! Don't be shy…
https://www.teacherspayteachers.com/Product/Family-Tree-faces-templates-1837472
Go to http://www.pinterest.com/TheBestofTPT/ for even more free products!