Looking for some tried, tested and true picture books to help little ones through the back to school transition? There's no better way than to show them examples of others who have been there, felt the anxiety and learned how to manage it! Here are the the stories I go back to year after year for their familiarity, upbeat rhymes and modeling for kids.
(Be sure to click enter the $100 gift card giveaway! The link is at the bottom of the page!)
Stories with well-known characters:
Franklin Goes to School: Franklin is up early preparing for his first day of school, and feels increasingly nervous between breakfast, the school talk on the bus, and arrival.  A great story about how we can be different in many ways, yet the same in others, and therefore not alone.
In Froggy Goes to School, students enjoy experiencing Froggy's first day of school along with him, as his teacher, Miss Witherspoon, gently guides him through reading his name, paying attention, staying in his seat and taking turns speaking.
The Berenstain Bears Go to School begins with Back-to-School shopping, and an encounter with Too-Tall and his gang leaving Sister Bear fearing the third grade. Momma Bear thinks a trip back through the photo album to when Sister Bear started kindergarten is in order, but she is still skeptical! A great story to encourage trying new things!
---
Rhyming Books:
These stories boast upbeat language and rhythm along with a humorous look at the preparation and jitters associated with starting school. With colorful pictures to draw kids in and laughter to ease tension, they are great picks for putting everyone at ease.
---
---
Great books for easing anxiety:
These are the encouraging, warm-fuzzy books when subtle just isn't quite enough.
The Kissing Hand is a sweet story of a mother Raccoon reassuring her child that has comforted millions suffering with separation anxiety over the past twenty years.  Older sibling wisdom gives I Am Too Absolutely Small for School its authenticity while Llama Llama Misses Mama offers the reassurance that parents do return at the end of the day to pick up their children.
---
---
 Here's a fun playlist for your listening center!
Do you have some favorite stories to recommend? Please share in the comments!
Related:
Best wishes to those of you who are already back in class, and all who are preparing!
Ida Mae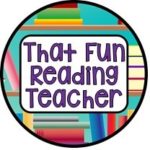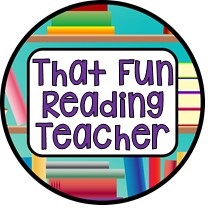 ---