by Adulting on the Spectrum
6th – 12th Grade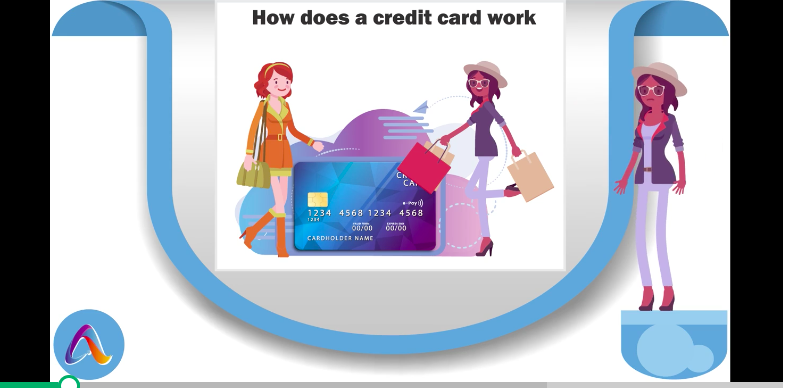 How Credit Cards Work is a life skills tutorial designed to help special education students understand the basics of credit cards and how they can affect their finances.
This video covers the fundamentals of credit cards, including how they work. With clear, concise explanations and engaging visuals, our tutorial is accessible and easy for students of all abilities. We use real-world examples and scenarios to help students understand how credit cards work and how to use them responsibly.
This video is perfect for high school special education classes, providing valuable life skills training that students can use immediately and in the future. By watching this tutorial, students will gain the skills and knowledge to better understand credit cards.
When to use
This product activity is perfect for grade 10, grade 11, grade 12, adult special education programs, and autism life skill centers. Individuals can also use it during therapy sessions such as ABA (Applied Behavior Analysis) or speech therapy.
How to use
This highly interactive Life Skills video will KEEP your high school students engaged!
You may also like
BUNDLE: Independent Living Skills Special Education Life Skills Activities pdf
BUNDLE: Managing Money Life Skills Activities Special Education pdf
BUNDLE: Job-Related Life Skills Activities Special Education pdf
BUNDLE: Personal Safety Life Skills Activities Special Education pdf
BUNDLE: Essential Money Math Life Skills Activities pdf
Let's Connect
Follow my store and social media pages to get the latest updates, sales, freebies, and new resources!
| Instagram | Facebook | Twitter | Pinterest |
https://www.teacherspayteachers.com/Product/Free-Personal-Finance-Life-Skills-SPED-Video-How-Credit-Cards-Work-9246007
Join The Best of Teacher Entrepreneurs Marketing Cooperative at
https://thebestofteacherentrepreneursmarketingcooperative.net/the-best-of-teacher-entrepreneurs-marketing-cooperative-one-year-membership/
and get THOUSANDS OF PAGE VIEWS for your TpT products!

Go to http://www.pinterest.com/TheBestofTPT/ for even more free products!


---