by Mrs VanMeter
Kindergarten – 1st Grade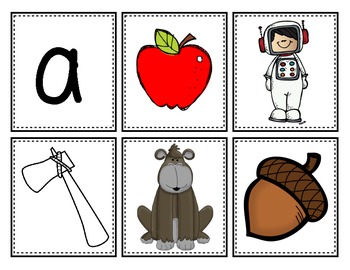 Fall Beginning Sounds Sort includes pictures that are pocket chart size and for individual student sorting.
Pictures included:
'P' popcorn, pencil, penguin, pan, pumpkin
'A' apple, acorn, astronaut, axe, ape
'S' sun, star, soccer, scissors, spoon
There is also a recording sheet for students to cut and paste results.
As always, I appreciate your feedback.
Stephanie

https://www.teacherspayteachers.com/Product/Fall-Beginning-Sounds-Sort-924911
Join The Best of Teacher Entrepreneurs Marketing Cooperative at
https://thebestofteacherentrepreneursmarketingcooperative.net/the-best-of-teacher-entrepreneurs-marketing-cooperative-one-year-membership/
and get THOUSANDS OF PAGE VIEWS for your TpT products!

Go to http://www.pinterest.com/TheBestofTPT/ for even more free products!