by Alferi
2nd – 5th Grade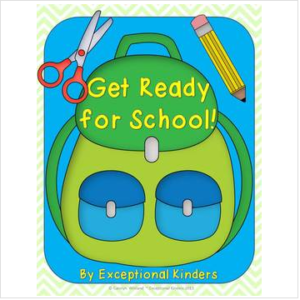 Free Backpack Fun!
Unscramble the 20 words in the backpack
recording sheet, Stacks of Books
ABC Order
Scramble words for a friend
Make a List
Choose 5
Singular and Plural Nouns (Circle or Box them)
Fun for your kiddos to do the first week of school or anytime!
Thanks for visiting my store and follow me for special notifications!
Click on the green star!
I wish your students much success in all they do!
Clip Art is from mycutegraphics.com
Enjoy!
Sincerely,
Kimberly Sullivan
https://www.teacherspayteachers.com/Product/Free-Downloads-First-Week-of-School-Backpack-Fun-No-Prep-2732531