by Thinking Out Loud
5th – 8th Grade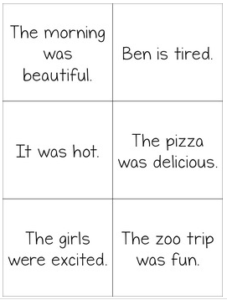 This lesson plan has two versions. The first version is the lesson plan I used with my examples and the focus skill of verb tenses. The second lesson plan has blanks to write your own example and focus skill. The last sheet is writing stationary that can be used to showcase student work.
I use this lesson plan when my students are writing basic paragraphs with no description.
I have aligned this lesson with 6th-8th grade CCSS (Common Core Standards). I left lines under standards on the lesson plan so you could fill in the appropriate grade level standards.
https://www.teacherspayteachers.com/Product/Show-Not-Tell-Lesson-Plan-225883