by Cherry Workshop
Pre-Kindergarten – 1st Grade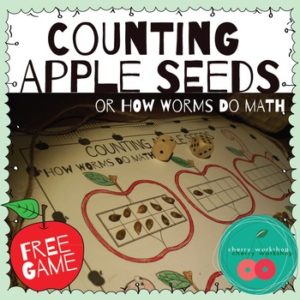 This is a fun game that will help kids learn and practice counting and simple addition and subtraction problems.
It uses apple seed which by itself is a great fine motor skill exercise for the little fingers.
If you don't like to use seeds for any reason, you can still use the game with some other small manipulatives.
The aim of the game is to make exactly 10 by rolling a die. It's a bit tricky though for if your sum get more than ten you have to subtracts.
find more APPLE THEMED resources here
Have Fun!
https://www.teacherspayteachers.com/Product/Apple-Ten-Frames-Free-1455883