by Dragons Den
1st – 4th Grade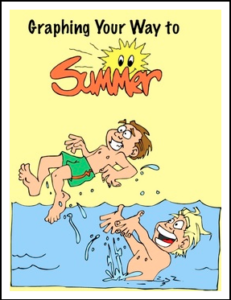 If you like my new freebie please give it a rating and/or follow me!
These five fun graphing posters will grab your student's attention during the last five days of school! Each day they have a new question about summer to graph and discuss. This is a fun way to think about the great activities of summer, but still meet math standards in a quick and fun way.
Packet includes:
Directions
Five posters
If you are interested in a resource that can help you get through those last hectic days of the school year, check out:
Ants In Their Pants-Getting Through the Last Days of School!
Graphing Your Way to Summer by Jan Bernard is licensed under a Creative Commons Attribution-NonCommercial-NoDerivs 3.0 Unported License.