by Carrberry Creations
Kindergarten – 2nd Grade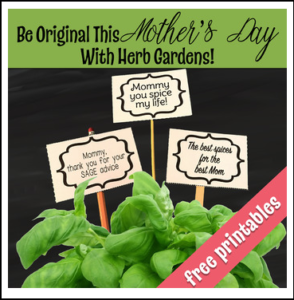 Have your students' Mother's Day gifts stand out among the sea of Marigolds this year by planting a Mother's Day herb garden.
These FREE signs are adorable when added to an herb your students have grown for Mom. Just:
1. print on card stock
2. attach to a pencil, bamboo skewer or, popsicle stick
3. insert in your students' plantings for a memorable gift.
It is so easy!
Interested in reading about how to set up Mother's Day Herb gardens with your students? Click here to read my blog post on the topic.
Don't forget that leaving feedback earns you points toward FREE TPT purchases. I love that feedback!
Also, follow me and be notified when new products are uploaded. New products are always 40% off for the first 48 hours they are posted. Followers get the best deals!
Please feel free to contact me with any questions through my store or on my blog at www.CarrberryCreations.com
Have Fun Planting!