by Kathleen Applebee
6th – 12th Grade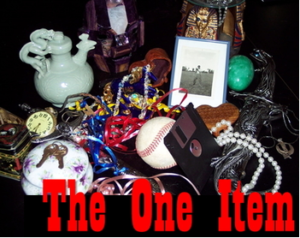 Use as a Reader's Theater or fund raiser for your class or group. Comes complete with 2 scripts and directors notes.
The audience gathers for what they think will be a memorial service for the missionary fondly known as Uncle Buck but ends up trying to save Sadie McCrady (Buck's niece) and themselves from being swindled by the unscrupulous pawnbroker Harry Sneed. Not only must they solve what ONE ITEM Sadie should choose for her inheritance but they must uncover who is the impostor is.
Plot is broken into 3 scenes. One before dinner, one between dinner and dessert and the last after dessert is served. A sample ending is provided in the event this is produced as a fund raiser for missions. It can be adapted for any occasion as best suits a producer's individual situation.
Includes 2 .PDF scripts (2014 version has fewer characters and allows producer to add in their own missions)
Starlight Sapphire mystery free mystery dinner theater script
The Case of the Missing Bride free mystery dinner theater script
The Uncle Cornelius Caper free mystery dinner theater script
The Armor of God free drama activity
Ruth radio melodrama Freebie script (can be done as a reader's theater)
Free Christian drama resources at Fools for Christ
Free interactive Bible games