By Christina L
Grades 3-5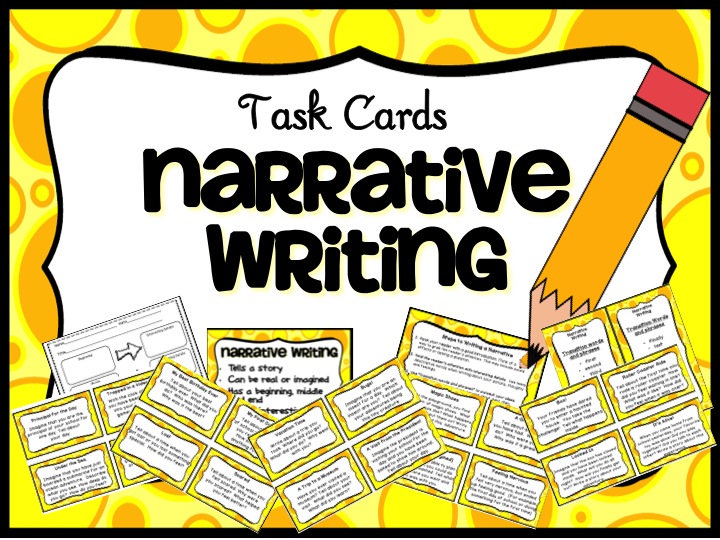 This product includes all you need for a writing center and can also be can be used with a whole class when teaching Narrative Writing.
Includes
• 20 Task Cards with Narrative Writing Prompts
• 3 Graphic Organizers to choose from
• 1 Poster "Narrative Writing"
• 1 "Steps to Writing a Narrative"
• 1 "Narrative Writing Checklist"
• 2 Cheat Sheet lists "Transition words and phrases"
Check it out here for a better look!
Thanks for looking!
Christina L
My Store: https://www.teacherspayteachers.com/Store/Christina-L