by Tessa Maguire
Kindergarten – 2nd Grade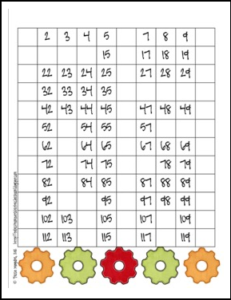 20 different 120-number grid puzzles (hundreds charts) with missing numbers. They are designed to be used as centers during your math block. This is great practice for students figuring out patterns in numbers. Students can use a full hundreds chart to help them complete the missing numbers, or you can use it as a way to assess their place value understanding and number sense.
K.CC.2
1.NBT.1
1.NBT.5
1.NBT.6
https://www.teacherspayteachers.com/Product/Gearin-Up-with-Number-Grids-247796
Go to http://www.pinterest.com/TheBestofTPT/ for even more free products!