by Lisa Rombach
Kindergarten – 2nd Grade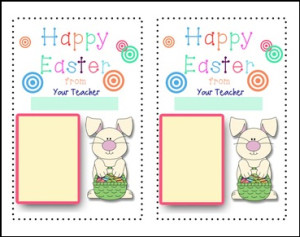 These cute Easter Cards are a nice way to say Happy Easter to your students! There are a variety of styles. Some have a frame where you can glue a picture of a student to personalize the card (or just use a cute Easter sticker). Others are ready to print, sign, laminate and pass out! The final 2 pages are full page coloring sheets for your students to use. They can color and present them to a friend or family member for Easter!
Use them in any way that suits your needs!
I hope you enjoy this freebie!
Lisa Rombach
https://www.teacherspayteachers.com/Product/Happy-Easter-Cards-FREEBIE-122740
Go to http://www.pinterest.com/TheBestofTPT/ for even more free products!