By Sparking Children's Thinkibility
Grades Kindergarten – 5th Biology, Visual Arts, Critical Thinking
Bears are extraordinary animals. Some bears climb trees others make a wide range of interesting noises.
Do you find walking around in the city boring?
Use the noisy sloth bear as your inspiration and invent singing pavements.
Spectacled bears peel back bark on trees and eat the layer under the bark.
Can you design a log peeling robo?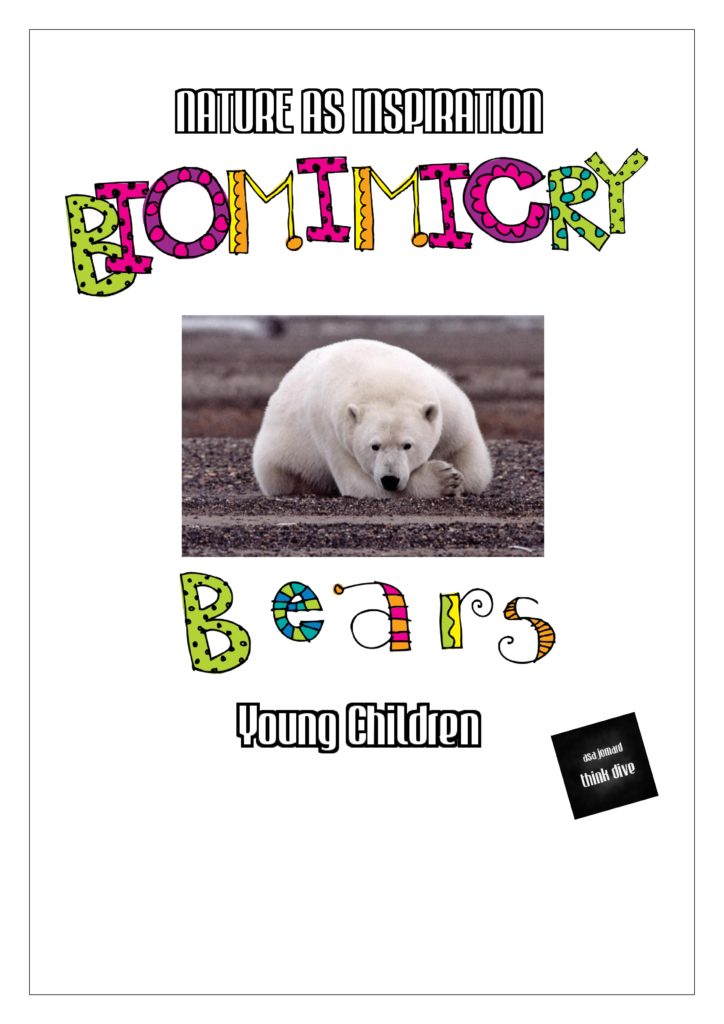 Why Teach Biomimicry
Getting Started Guide
How to Observe and Collect Information about the rainforest
Bears Are Can Have
Polar bears are fascinating because. . .
What if I was a polar bear? Invent something fluffy and warm inspired by the fur.
Feet like a polar bear. Use pictures as inspiration to invent something.
Invent a robo using polar bear as our inspiration.
What do grizzly bears eat?
Make a menu inspired by grizzly bears. Invent a glow that selects food. . .
Great at digging – design a gardening/farming tool or machine inspired by grizzly bears.
Sleeping grizzly bears. Invent a sleeping bag.
Giant Pandas are great because. . .
Glove or toy inspired by giant pandas.
Long Tongue – Sun Bears
Spectacled bear – Log peeling robo, Cool sunglasses
Sloth bear – Singing pavement
How to use biomimicry in the classroom – inspiration and ideas
Links to videos and information
Poster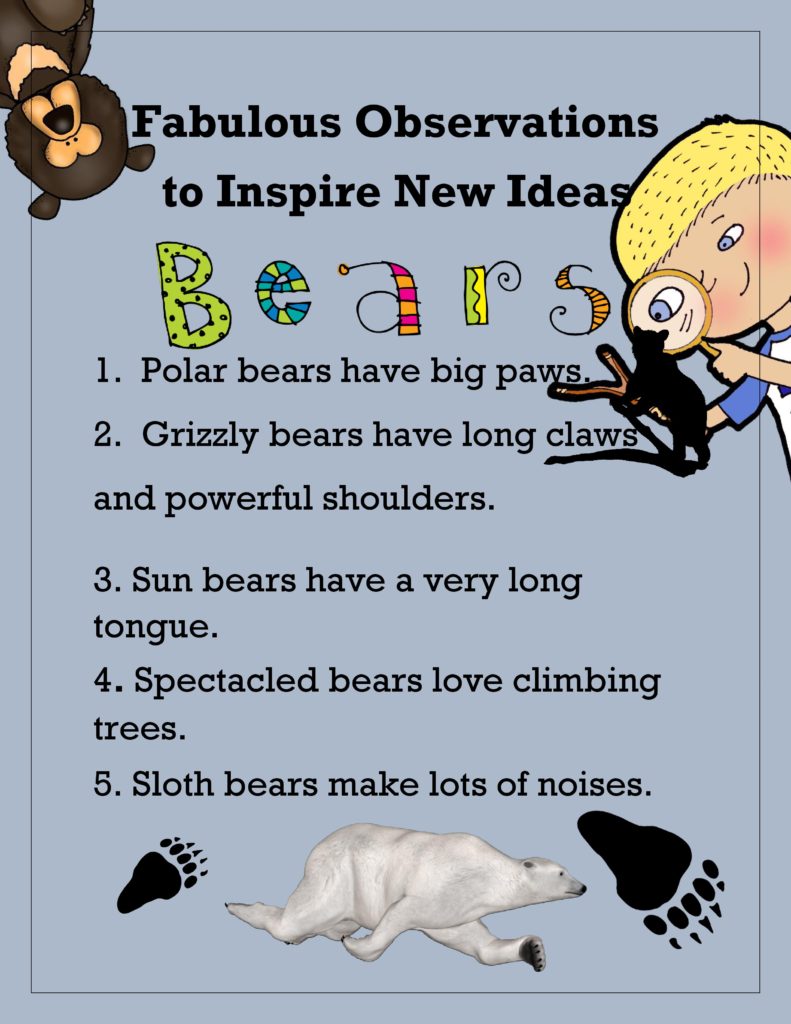 Link to STEM Biomimicry for Young Children – Bears
Link to free poster STEM Fabulous Observations to Inspire New Ideas – Bears
I would be delighted if you like to follow me on.
Follow the Sparking Children's Thinkibility TpT Store
Follow the Sparking Children's Thinkibility Blog
Follow the Sparking Children's Thinkibility Pinterest