By:  The Owl Teacher
Grades 2-5
An earth science unit would never be complete without first discussing the three layers of the earth!  Most students know a thing or two about these layers.  They know the center is the core and it's hot!  They know the crust is where the land is.  But why not see just how much they know?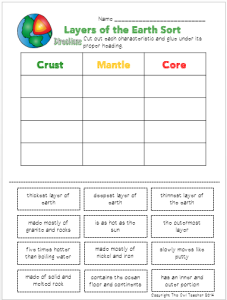 If you head over to this page on my blog (found here) you will find this cute cut and paste freebie for your students!  They read each strip, then cut it out, and glue it under the correct column!  How fun is that?  Isn't it nice to have a different activity related to the layers of the earth that is FREE!?!
Happy Teaching!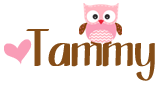 Be sure to follow me so you are up-to-date on all my products, freebies, tips, and much more!
Copyright of The Owl Teacher.  All rights reserved by author. This product is to be used by the original downloader only. Copying for more than one teacher, classroom, department, school, or school system is prohibited. This product may not be distributed or displayed digitally for public view. Failure to comply is a copyright infringement and a violation of the Digital Millennium Copyright Act (DMCA). Intended for classroom and personal use ONLY.  I love it when you share my products with your colleagues but please do so legally!  Thank you!