By Christina L
Grades 2-5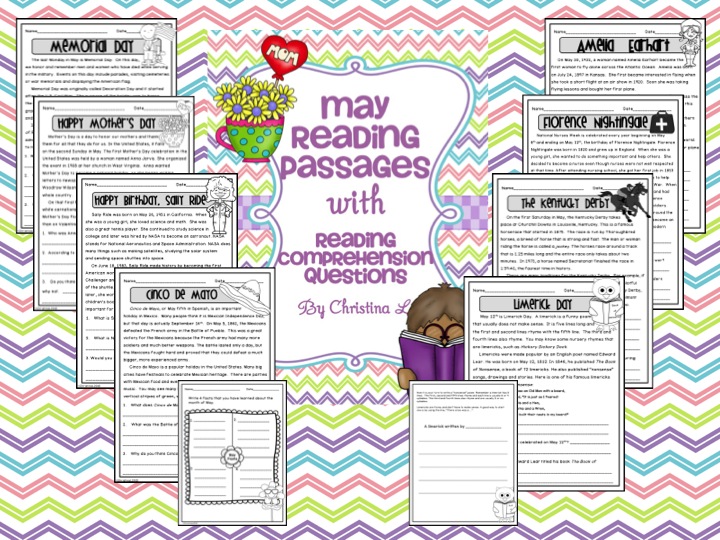 Here are some non-fiction reading passages filled with lots of fun facts about the month of May. Use them as warm up activity, for early finishers or in a reading center.
Includes
• 8 May themed reading passage, each with 3 comprehension questions
• Worksheet for recalling 4 May facts that students have learned
• Template for writing a limerick (for Limerick Day)
The 8 passages include the following titles:
• Happy Mother's Day
• Memorial Day
• Cinco de Mayo
• Happy Birthday, Sally Ride!
• Limerick Day (Includes a template for students to create their own limerick.)
• The Kentucky Derby
• Florence Nightingale (for National Nurses Week)
• Amelia Earhart
Have a closer look here!
***Buy 2, get 1 Free! Save with this Spring Bundle***
Spring Bundle: Reading Passages with Comprehension Questions
***Through the Year Mega Bundle Also Available!***
Mega Bundle:Reading Passages with Comprehension Questions
Thanks for looking!
Christina L
My Store: https://www.teacherspayteachers.com/Store/Christina-L