By Deann Marin of Socrates Lantern
Are you looking for Ways to Organize your Classroom?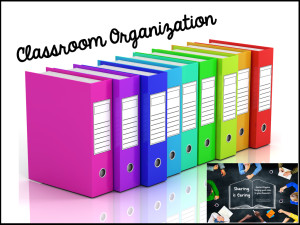 You've come to the right place!
Get help from these seasoned and creative educators from Caring is Sharing Teacher Collaborator Blog Hop
******************************
By Mary Carr of Carrberry Creations
Feeling over whelmed by where to start when organizing your classroom this year? Find strategies for success int his blog post.
by Jenny Kramer of Miss Jenny and Edutunes
As you prepare for the beginning of the school year, consider organizing your day–and your lesson plans–around music. Music brings joy to both students and teachers. Songs are amazing tools for organizing a classroom, and managing a classroom, in a very positive way.
By Marcy Howe of It's a Teacher Thing
Great ideas for classroom organization to save you time and money.
By Marypat Mahoney of Just Add Students
Looking for some quick tips to help you organize your desk this year? Here are 7 tips to help you get there! #5 is my favorite!
By Crystal Brown of Dr. Crystal Brown
Learn how Microsoft OneNote can improve how you plan as teacher, organize your notes and files from meetings and professional development and share them with colleagues. 
****************
How Using Binders Saved My Teacher Sanity
By Retta London of Rainbow City Learning
How a disorganized person found a way to bring organization to my teaching life.
By Deann Marin of Socrates Lantern
It seems like every year, summer vacation goes quicker and quicker and before we know it, school comes a calling. What I've always liked about teaching is that each year is a new beginning. What happened last year is in the past and I'm always so happy to meet my new charges. New challenges, new things to teach, new things to learn, different methods and programs keep my teaching fresh. I'm going to share some of the things that I do to organize my classroom into a good environment for learning.
******************************
Take a look at these posts from Sharing is Caring A Teacher Collaborative Blog Hop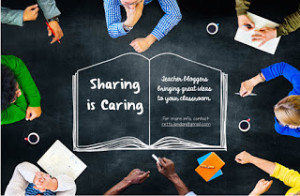 ---