It's "Back to School" season and I have a few goodies for you!  I'm excited to let you know that I am hosting a giveaway!  Teachers Pay Teachers issued a gift card to me so that I could promote my store.  Thank you TpT!
One lucky contestant will win a $10.00 gift card good toward teaching resources (or clip art) at the Teachers Pay Teachers website.
There's only one requirement on the Rafflecopter to enter the contest.   A second task can be done to increase your odds of winning.  You'll need to hurry!  The contest ends on August 23, 2016!  Although the contest will be short-lived, Teachers Pay Teachers gift cards NEVER EXPIRE!  They may not be used with purchase orders.
Click the image shown below to visit my blog and enter the Rafflecopter contest!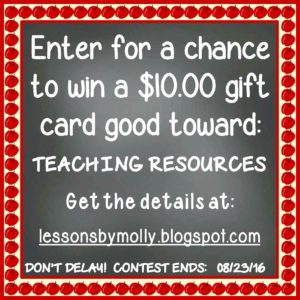 If you're a kindergarten or first grade teacher, you will like the second goodie.  It's a complete set of FREE alphabet clip cards.  If you've never used clip cards as a center activity, I highly recommend them.  They're easy to put together and provide hours of learning engagement.  You'll need a package of clothespins and some bright colored cardstock paper.  This file prints with black ink.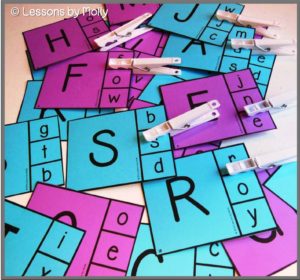 Children match the uppercase letters with the appropriate lowercase letters by "clipping" the clothespins to the appropriate answers.  It's best to program the answers on the backs of the cards with a highlighter or circular stickers.  This way, the center becomes self-checking.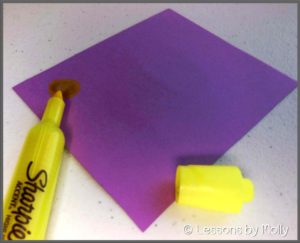 Letter knowledge is a kindergarten skill.  However, there are many first graders that require additional practice . . . especially at the beginning of the school year when they are recovering from the "Summer Slump".  Additionally, many children enter first grade feeling frustrated and overwhelmed by their new grade level requirements.  Providing struggling first graders with a center that they can complete at 96% to 100% accuracy builds their confidence in working independently.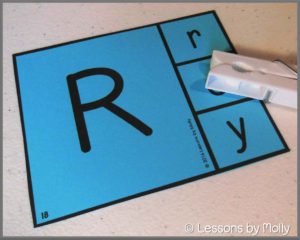 Click on the image shown below to get the alphabet center freebie!
That's all for now.
Copyright 2016 Lessons by Molly
lessonsbymolly@teacherspayteachers
lessonsbymolly@pinterest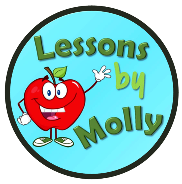 ---