By Deann Marin of Socrates Lantern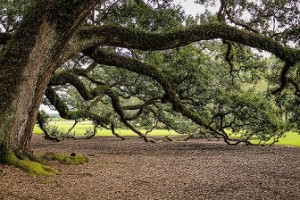 I just love teaching poetry and spring is the perfect time. For me, inspiration comes from being outside, perhaps walking on the beach inhaling the salty ocean air, or just walking through the woods with my husband and beautiful husky who is no longer with us.
I want my classes to experience the wonderful feeling of just being outside and creating. That's why I  teach poetry in April or May, new awakenings, flowers coming up, birds beginning to nest, and the warmth that replaces the winter cold.  So I pick a sunny day, take the class outside and have them write a nature poem using all of their senses. I tell them to breathe in the fresh air, so we take some deep yoga breaths, then sit on the grass and listen to the sounds of nature with closed eyes, making notes of what they hear, the things they see, and what they feel.
We might also hug trees, smell flowers and listen to the sounds of insects while watching them complete their instinctual activities.  One of my favorite things to do is to have the kids find a tree to lie under, to look up through the branches at the sky, or to watch the leaves fluttering in the breeze. To listen to the sound of birds and watch little insects buzzing about their business. I ask them to look at the colors and to pretend that they are the color, or the insect, or the bird, or the tree.  I want them to feel the strength of the tree and realize how secure and grounded the tree is because of it's roots that run so deeply under the ground.
My students have created  some amazing poems from this activity and many of them have gotten published in a book entitled  Celebration of Young Poets-Creative Communication, Inc. The web address is www.poeticpower.com.
This is an example of a poem that a 6th grade student wrote after completing this activity. To tell you I was blown away by this is an understatement.
Azure Drake
Azure blossoms at my feet
Beside the road smelling sweet
To the shade of a Sycamore tree
Swaying branches over me…..Whispering
Footsteps coming down the path
An ancient one with wooden staff
Long white beard and cloak blue smeared
Electric eyes not to be feared…Scintillating
A Druid friend from long ago
The magic words sure to know
Staff held high over azure flowers
Secret words of light and power…..Conjuring
Rustling in the indigo bed
Rising up scales, tail and head
Wisdom eyes, majestic wings
Breath of lightning, Dragon sings…..Thundering
Climbing on blue scaled back
Soaring on white cloud track
Snow capped mountains, Seas of sand
Born of air Free of land….Dreaming
by Sean Hayden
*******************************************
Featured Products
Thanks so much for stopping by
Deann

*******************************************
Please visit Socrates Lantern's Social Media Sites
*******************************************
This is part of our Teacher Talk Blog Link-up. A great month ahead with loads
of ideas that will help get you through the rest of the year.
If you're interested in joining this unique group of teacher entrepreneurs and blogging buddies as well as our blog linky, sign up here….The Best of Teacher Entrepreneurs Marketing Cooperative.  If you decide to join, be sure to mention my name