by Renee Dawn
PreKindergarten – 12th Grade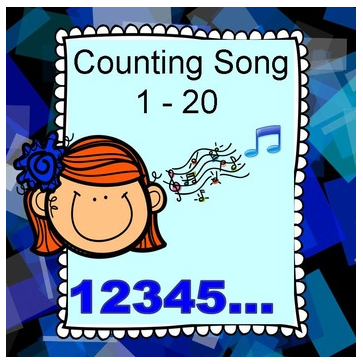 How do you get kids to behave, calm down, clean up, transition, do homework, time out, stand and stretch? It's all made easier with a soothing voice counting the numbers 1 – 20 over relaxing music with a soft beat.
This "magic timer" counts numbers like a heartbeat. It is one beat per second, plus intro and fade-out; one minute of music in all. It's a great behavior management tool to help kids calm their minds and focus on the task at hand. You can replay it for an extended countdown.
It's also perfect for teaching kids to count numbers 1-20, as the pronunciation is slow, clear and correct.
It's not just for kids! If you would like a minute of relaxation, then cup your palms over your eyes as you listen to this…
It's FREE, so enjoy it…and if you would kindly leave your rating and feedback it would be greatly appreciated!
I hope you find this MP3 useful and helpful, and if you'd like to try the longer version it's here:
MP3 length 1:07
© 2014 Renee Dawn
This work is licensed under a Creative Commons Attribution 4.0 International License.
Welcome to Teacher Ink—Tools to Teach, Calm & Inspire Kids!
You might also enjoy these:
Vowel Vest and Short Vowel Fun
Math Counting Songs MP3 Bundle
Count Backward from 30 to Zero MP3 Song
School Rally Song MP3—Personalized with your School's Name!
Look At Your Writing – K Rubric in a Song – MP3
Look At Your Writing Grades 1-5 – Writing Rubric in a Song – MP3
Hello, World – MP3 Song for the 5 Senses
https://www.teacherspayteachers.com/Product/Free-Counting-Song-1-20-MP3-1412525
Join The Best of Teacher Entrepreneurs Marketing Cooperative at