by Evelyn Stevenson
Pre-Kindergarten – 12th Grade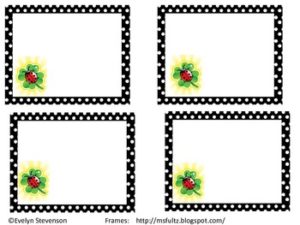 These bin labels can help to organize your classroom supplies! The cute frames are from: MsFultzscorner, here at TPT! The link is:
http://www.teacherspayteachers.com/Product/Polka-Dot-Frame-Freebies I want to thank her for offering these adorable frames! These labels would not be possible without her generous contribution!
I left a sheet of labels blank so you could program them as you like. I used Comic Sans font. Most of them are size 44 font. However, a few of the longer item labels are size 40 font.