Teaching about butterflies is exciting for students and teachers – especially if you are lucky enough to be able to raise the butterflies in your classroom!
This packet is based on my years of experience of raising butterflies in my classroom!
I give you tips and pointers as well as a link to the company that I used to purchase my butterfly kit.
However – even if you are not able to purchase a butterfly kit for you kiddos, this set is still packed full of useful materials! There is a lot to learn about the life cycle and these no-prep printables will be a great resource for your Butterfly Life Cycle unit!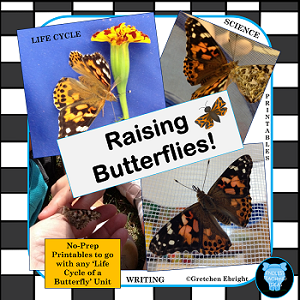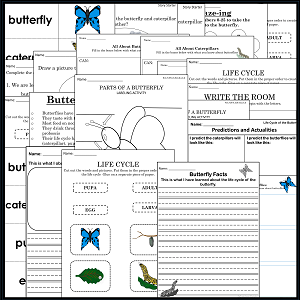 Below is the table of contents, listing the printables that are available in this packet.
There are science activities such as labeling the parts of a butterfly, observation sheets, life cycle drawing activities, cut and paste, writing….etc., Plus math and language arts printables, such as a number maze write the room activities, story starters………
CLICK HERE FOR FURTHER DETAILS!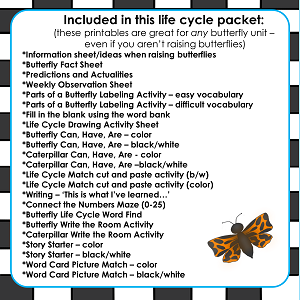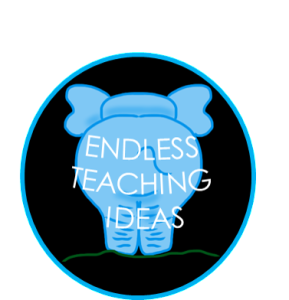 ENJOY!
Happy Spring!
Gretchen Ebright
Endless Teaching Ideas
Please FOLLOW me: