As the school year is winding down before winter break, you are probably looking at just review materials for your little ones!  I imagine if your kiddos are like mine, they are starting to shift around in their seat more and are talking waaaaaaaaaaaaay too much about break- as if they are already on it!  There is no way their brain is going to take in any new material right now!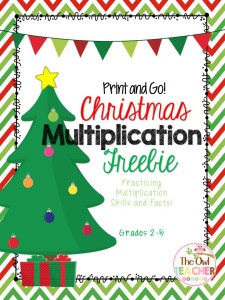 So, I created this Holiday Multiplication Math Freebie to review our multiplication facts (because they could really use some extra practice to get those facts down!) that is Christmas based to hold their attention a little as they work on it.
Some of the sheets I have used as morning work or a quick warm up!  I have not only included practice with their facts, but I have also added array practice and story problems!
Head on over to my Teachers Pay Teachers store to download it FREE!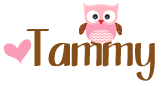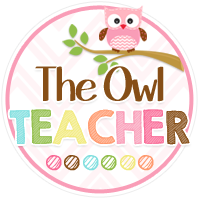 Be sure to follow me so you are up-to-date on all my products, freebies, tips, and much more!
Copyright of The Owl Teacher.  All rights reserved by author. This product is to be used by the original downloader only. Copying for more than one teacher, classroom, department, school, or school system is prohibited. This product may not be distributed or displayed digitally for public view. Failure to comply is a copyright infringement and a violation of the Digital Millennium Copyright Act (DMCA). Intended for classroom and personal use ONLY.  I love it when you share my products with your colleagues but please do so legally!  Thank you!
---