Enjoy a great activity I've completed with First Graders & Middle Schoolers! Every year around spring break I've enjoyed executing this wonderful fun egg math activity with my students.  There's minimal prep time and materials for this activity – you will only need plastic eggs, paper for math problems or task cards already printed with answer key, a shoe box, and of course, candy or treats for students.  The students only need paper and a pencil.  Every year all students became very, very involved with this lesson!  Read more on how I executed this Eggstravagant Math Activity with my students!
1.) Begin preparations.
I put together a sheet of math problems or task cards that are numbered.  I typically always utilized task cards for students to review what has been taught all year that I want students to review.  You may also utilize math problems related to the current curriculum you've been teaching.  Cut task cards or printed math problems apart into one problem per small sheet of paper.  Have an answer key printed with the numbered problems – you'll need this the day of the activity.  This activity may also be completed with any subject being taught!
2.) Put together materials.
Place the individual math problems or task cards into a plastic Egg.  They may be folded if you need to.  Make sure you have enough eggs for students.  I typically have double the eggs than the amount of students I teach.  You will, at minimum, need the total number of eggs to be the total number of students you have in your class.  I always based the number of problems and eggs I had on the 'fastest working' students I had and the number of students I was teaching.  It's better to have too many math problems and eggs than not enough.  I wanted them to work through the whole class time.  Fill all of your plastic eggs with……  Read More at www.MMooreEducationalResources.com
A great activity I hope you read about and enjoy with your learners…
Sincerely,  Ms Moore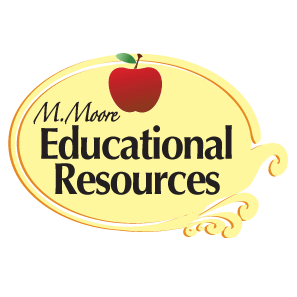 Visit & Follow me….
www.MMooreEducationalResources.com
TpT Store: https://www.teacherspayteachers.com/Store/Moore-Resources
---