This past school year, I started using Monthly Writing Calendars with my second grade students!  They were perfect for writing homework or fast finishers, and the calendars were a hit with my co-workers, parents, and students alike!  Each monthly packet includes 20 different writing prompts (fiction, informational, seasonal, and even some opinion topics), tips for teacher use, seasonal writing paper, and an editing checklist for student use!  I've bundled all 12 calendars for a savings of $8.00!  These are fun, easy to use, and almost NO-prep for teachers!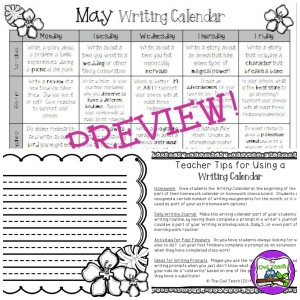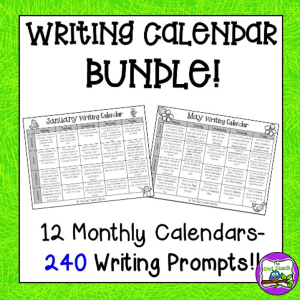 Click HERE to Purchase the Writing Calendar BUNDLE!
Click HERE to buy Individual Writing Calendars!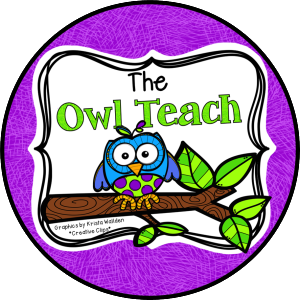 ---