Welcome to Standardized Test Season!  I believe is important to keep students motivated when it comes to standardized testing.  One way to keep students motivated throughout this stressful time can be found in the following product: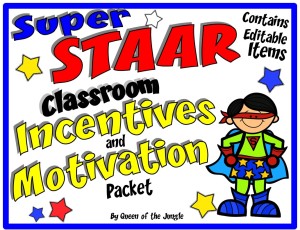 This packet includes PDF and Editable PowerPoint Documents that will help you during test taking administrations:
Treat and Goodie Bag Cards
Testing Signs for Classroom Doors
STAAR Teacher/Student Name Signs
Student Motivation/Incentive Tickets
Test Taking Strategy Posters
Test Taking Strategy Bookmarks
Super STAAR Pendant Banner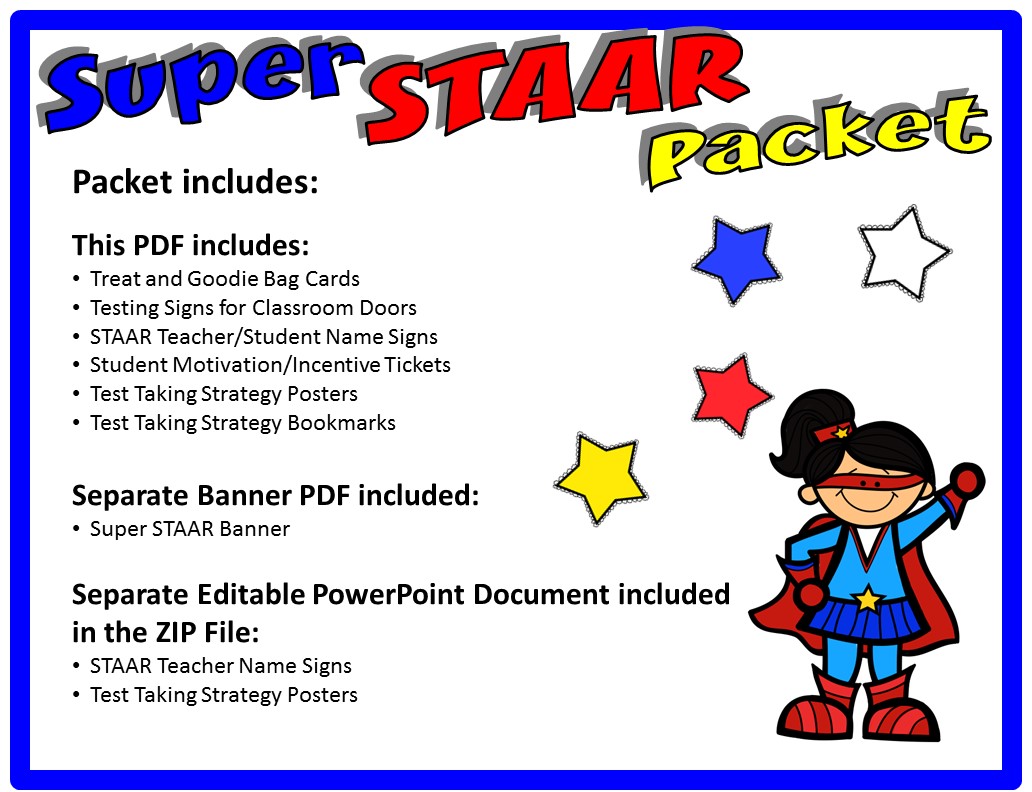 Here are a sample of some of the items:
The items in this packet help to keep students motivated and upbeat during test time.  I hope you find them as useful as I have.   Click here to get the Super STAAR Classroom Incentives and Motivation Packet.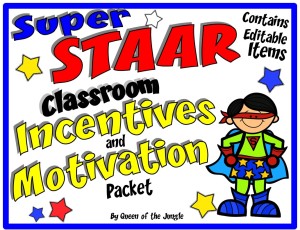 Check out the other STAAR materials in my store: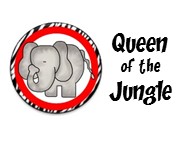 ---